Social media management & monitoring
As of January 2014, 74% of online adults use social networking sites. Coca-cola has 89.61 million Facebook fans. What about you?
Social media is the biggest tool on the Internet using which companies can disseminate their information, products / services and promotions. If a company's Social Media Pages are covered with negative comments, the potential customer will immediately move on and check out competitors. However, finding the time and resources to properly channelize social media marketing efforts is the biggest challenge. We understand!
Centaurweb's Social Media Management & Monitoring services are honest and transparent efforts made to build and monitor online sentiments, manage the content in your favour and promote your brand. The basic idea is to nullify the negative impressions and highlight the positive experiences to enforce positive brand recall.
Our services include:
Researching your business to develop a social media strategy
Custom-build social media pages with cover and profile images
Creation of unique content that matches your brand's voice
White-labeled campaigns & User engagement
Regular information updates and send-outs
Real Time Social Media Monitoring and tracking using the latest tools, Regular sentiment analysis
Social Media Analytics and Performance reporting
In addition to the above, our Social Media Management services also include paid advertisement campaigns on social websites and content development and posting on various blogging platforms (as required). CentaurWeb, the social media agency, can manage accounts for you on the following platforms and more.
Facebook
Twitter
Flickr
Google+
LinkedIn
YouTube
Vimeo
Pinterest
Tumblr
Blogger
SlideShare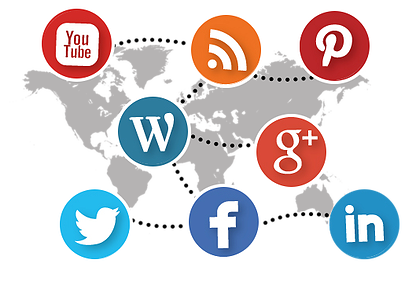 A dedicated digital brand manager will be assigned to help develop a social media strategy according to your needs and advertising budget.
Get a Free Consultation to find out how we can enhance your social media presence
CALL +91-9810684224 or Email sales@centaurweb.com