Online Reputation Management Expert
Hi, My name is Rajiv Kakar. You probably found my website through search engines or social media and are looking for a digital branding & online reputation management expert or you want to develop optimized web assets using the latest mobile friendly Internet technologies.
Over the last 17 years, I have managed hundreds of IT projects for clients. Most projects involved creation of project plan, setup of team, iterative execution, correcting critical problems, monitoring project performance, streamlining overheads, improving operating systems and processes and outsourcing when necessary.
Having provided IT consultancy to international clients over the last few years, I have acquired a very clear understanding of their needs, for e.g., effective and efficient communication, availability and response, regular reporting, quality control and expectations management.
Today, I am recognized as an international online reputation management expert and have an excellent team to back me up. Top companies hire me from time-to-time to act as their web presence or online reputation manager. When I am not playing tennis or drinking lots of coffee, I also provide in-person, on-site, intensive corporate trainings on digital brand management and web strategies.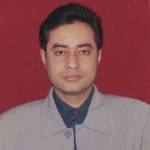 Please do not hesitate to talk with me at +91-9810684224 or Email Me
-Rajiv Kakar
Business Head