Online Reputation & Digital Brand Management

Your business may be losing 'Millions' each year due to a negative or non-existent online reputation. Online brand of a company or a top-executive's reputation have far reaching outcomes and can mean the difference between success and failure. It is vital to know that the disgruntled customer, the brand demon and also the digital brand management champion are all online; you just need to know them.
What activities are involved in ORM ?
Online Reputation & Digital Brand Management requires most of the following activities:
Replace negative websites on the first page of Google with positives. According to PEW Internet Research "58% of Americans have researched a product or service online"
Social media monitoring using the latest and best mention-tracking tools. Social media response management. Presence in Facebook, Twitter, Pinterest, YouTube, LinkedIn, Viewpoints.com, Angie's List etc. has exposed businesses to completely new audiences. Social audiences will be actively tracked, addressed and engaged by us. FYI, Ford's monumental success at building social media hype made companies scramble to adequately market themselves on the web.
Reclaim and occupy your complete visible digital spectrum (SERP & Social)
Build new and engaging high-ranking "positive" web assets
Content development and dissemination. Creation & maintenance of blogs, forums, etc.
PPC Advertisements
Construct web platforms for user engagement & discontent handling
Risk management, digital support for crisis communications & more
How can we help ?
At Centaurweb, we have an expert online reputation and digital brand management team. From competition analysis to real time reports on your brand and reputation, mobile-friendly web asset creation to social media management, content creation to managing ranks and online profiles, our digital brand managers offer complete, discreet and customized online brand management solutions.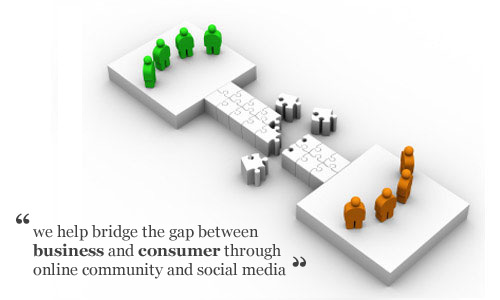 Even if you are not a direct client, but represent a PR firm, Advertising agency, or an Online Brand Manager, do not hesitate to contact us. We are comfortable partnering with you to help build your client's online brand and reputation.
Get a Free Consultation to find out how we can build your online brand
CALL +91-9810684224 or Email sales@centaurweb.com