Online Crisis & Digital Risk Management
Increase probability & impact of online opportunities,
Reduce probability & impact of online threats

"Online Crisis & Digital Risk Management" has two components: "Advanced risk preparation" and "Digital support during a Crisis"
Advanced online risk preparation
How good will you look if almost every time there is a crisis you say "No problem, we anticipated this and have a plan in place to resolve it" ?
With proper online risk management, there are no longer huge fires to put out everyday. Centaurweb will help identify as many online risks to your brand and online businesses as possible. These will be combined with your anticipated and offline risks to create a comprehensive list. Risk Categorization and Probability-Impact matrix will be developed during Qualitative online risk analysis. Our expert team will assess the reputation risks of various events. We will then suggest specific web-strategies to exploit/enhance the opportunities and avoid/mitigate the threats.
When is the best time to begin Digital risk management? For risk management of any type, there is only one right time = NOW! Once a threat materializes, it is no longer a risk and is called a crisis.
Crisis Management: Digital support
If risks are properly managed, crises are rare. But like Murphy said, "something will always go wrong". Today, any crisis will quickly become an online brand or reputation crisis due to the real-time propagation that occurs in social media. Even if there are no major negative online stories, still blogs, tweets and discussions can do great damage. Change in entropy of the Internet is always greater than zero! Social media acts like a catalyst.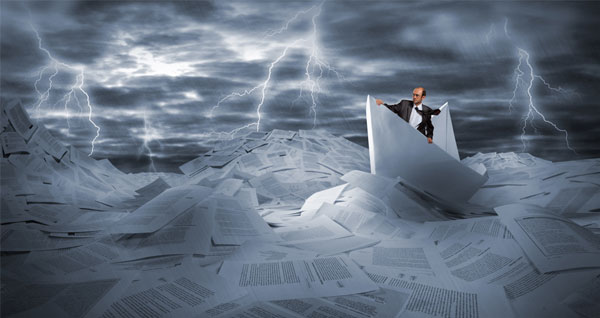 Even as a crisis breaks, Centaurweb can help carry out the following:
Quickly monitor online brand remarks and sentiment. Manual threat perception and assessment
Attempt to prevent an issue from mushrooming into an online reputation crisis by using every possible online platform
Assess damage control solutions and propose digital protection measures
Communicate with cross-company & PR teams and key stakeholders to ensure that the solutions to the crisis are good for the whole company
Prepare content & responses to criticism
Re-build online brand presence
Get a Free Consultation to find out how we manage risks and crises online
CALL +91-9810684224 or Email sales@centaurweb.com