Portfolio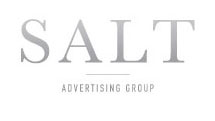 Australian Client:
More than 70 CMS & E-commerce projects completed over 4 years
Managed the phased development of new technology framework for SALT Advertising Group in Australia that was used to establish an authoritative web presence for multiple clients. Due to complexity, project scope expanded with each phase. Rajiv obtained authorization, created the WBS, hired the team, and created staff assignments. Led team to develop new components over 70 iterations. Interacted daily with MD of SALT and our TL and QA to ensure highest QoS. Used the latest cloud collaboration tools to keep all stakeholders updated.

UK Client:
Brand Management Campaign over a year
Obtained high-level requirements from serial entrepreneur and current MD of Network Sunday, UK for development of online collateral and execution of brand management campaigns to facilitate the service launch of Konduco and Launch-Offshore into India. Developed the project plan and acquired approval. An expert team of designers, programmers and SEOs was used. Monitored social media pulse, conducted sentiment analysis and modified web strategy regularly.

USA Client:
Multiple Web development & SEO projects over a year
This USA company provided web development and online promotions to their clients in Las Vegas. Centaurweb took care of the actual execution of many projects ranging from web design and CMS development to on-page SEO improvements and web promotions.

Indian Client:
Multiple WordPress Responsive sites & online brand management
Centaurweb is proud to have had a 16 year relationship with this Group. First began providing web services to them when the entity was known as Dimension Designers (way back in 1998). Over the last few years, under the dynamic leadership of serial entrepreneur Hemant Sud, their venture Abraxas Communications has become the milestone of the company's online branding strategy. CentaurWeb developed several responsive CMS backed websites for them like abraxasnu.com, abraxaslifestyle.com etc. as well as handled their online branding and promotions campaigns. Recently, completed a highly complex web portal for their flagship company.

…some of the top brand management and web development projects for Fortune500 companies are under strict NDA

… but there are hundreds of other design, development and online branding projects in our portfolio. Please contact for specific examples